Stick RPG
    If you are waiting for an easy game which you play just to relax when you feel tired, Stick rpg is an excellent choice.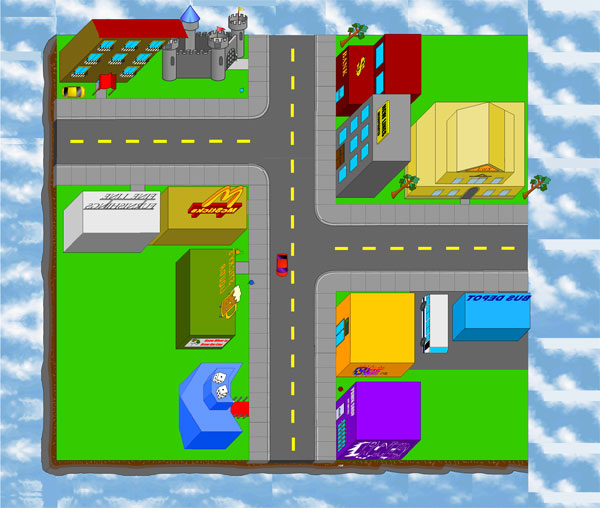 About the game
   Stick rpg is a very easy and simple game. In the game, you are a person living in a city. You will do the activities that you do in real life in the game. You are a salary man, you go to work every day. Moreover, you still have to continue studying to increase your intelligence in the game.
  In the game, if you want to be promoted, you have to go to school to study. This increases your intelligence. Additionally, there are so many places such as pub, convenient store, casino, Mcsticks store, bank, bus depot, your company and school.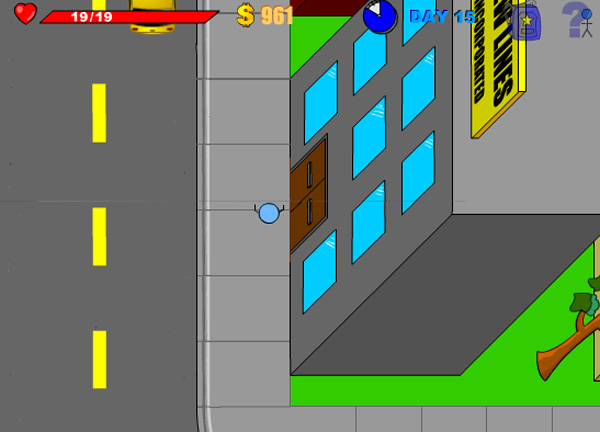 It is not a funny or exciting game, just a simple game. If you are too tired and want to play game, but you don't want fighting or action games, Stick rpg is perfect for you. While playing this game, you don't have to stare at the screen or you won't be nervous about the battles' results in fighting game.
Controls
   The controls are as easy as the rule of the game
– Use arrow keys to lead your character on the road, show him where to go, what to do
– Use the mouse to select what you choose. For example, when you are at the company, select the wage to receive money or select to study, to go to the class or to go to the gymnasium in U of S.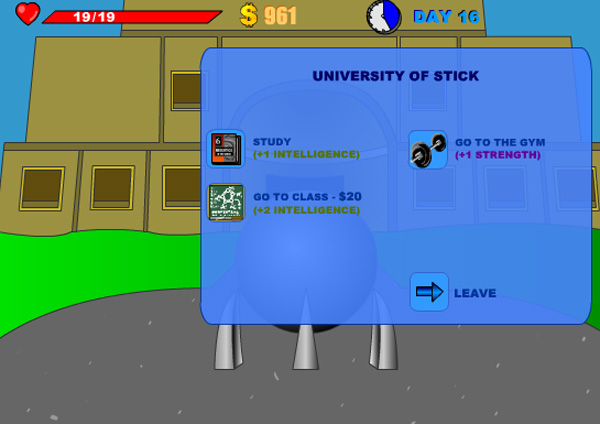 Options
   There are not very many options for you to choose
– The music and sound are always played, you can't turn them off.
– Before starting the game, you can choose your intelligence, charm and strength and you can improve all of them while playing the game by studying, going to the class, going to the gymnasium.
Do you think that this game is really easy? Try it now to discover its features.