Stick RPG Complete
    Stick rpg is a very easy game that is developed by Xgen Studios. The design and the options are simple, the rule and the controls are very to understand.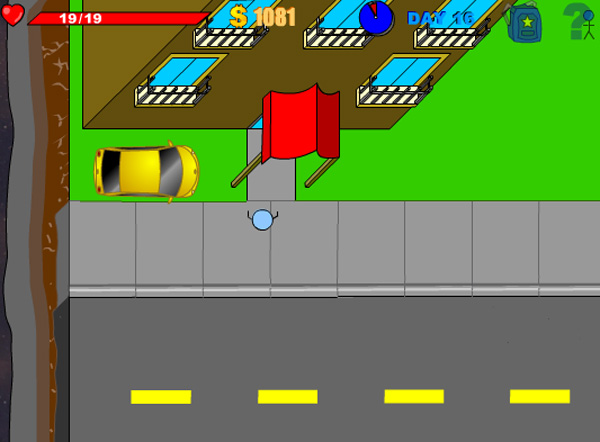 Because Stick rpg is very easy to play, so many people like and play it.
Before starting, you can choose your intelligence, charm and strength in the game. At the beginning, you receive a message telling that your job application has been accepted. Then you have to go to the company to confirm and get the job. Your wage is $8 per hour. You have to work there, continue studying to increase your intelligent to be promoted.
    The scene of the game is a part of a city where there are office, school, gymnasium, casino, pub, convenient store and so on. Every day, you walk to these places, but when you become rich, you can buy something for transportation.
If your intelligence is increased, you will be promoted. Therefore, your income will gradually increase in the game.
Now, you can see that your mission of the game is to become rich by earning a lot of money.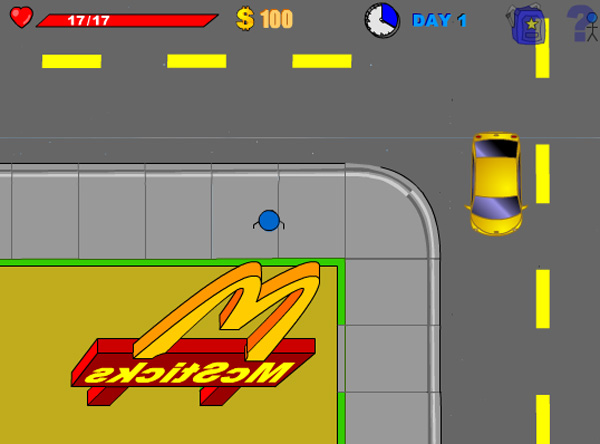 There are some people standing beside the street, you can buy some smoke to give them, they will thank and say that you are so kind.
    In addition, the street is the one that you must always pay attention to. If you are crashed by a car while crossing the street, your HP will decrease. At the end of the street, all the four sides are edge where if you fall off the street, your HP will decrease too. So, always be careful!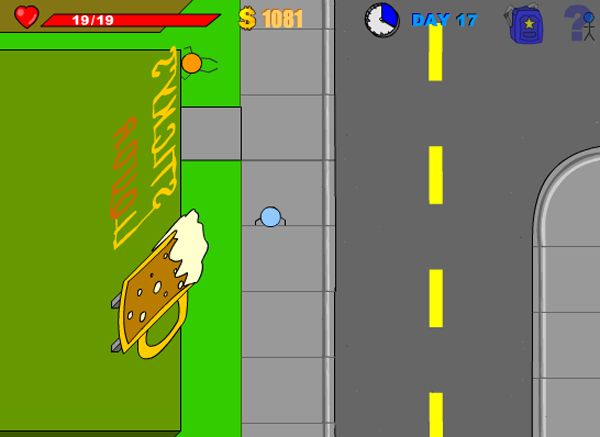 After all day long at work or studying, doing the gym, going to class, you have to go home to go on the nest day. At home, there are message your boss or your colleagues sent, so you have to check your message regularly. There is a game – save button, you must click it to save the game. Furthermore, at your home you can certainly sleep there. Only when you sleep does the game changes into the next day. In addition, sleeping can increase the HP that you lost on the day before.
    The rule is very easy, right? All you have to do is working every day, studying a lot, going to the class usually, do the gym regularly, so that you can become rich. Now, are you confident that you can become a billionaire in Stick rpg?