Stick RPG 2
    Stick rpg 2 is an upgraded version of Stick rpg. Both of them were developed by XGen Studio.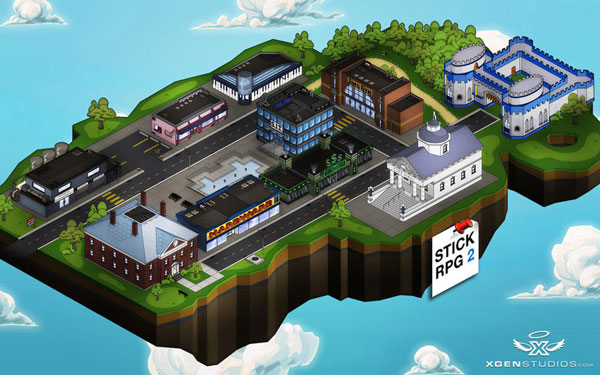 Being the upgraded version, Stick rpg has lots of improvement from its original version.
The design of the game had a breakthrough. In the first version, the scene is a small part of a city. There are some buildings such as office, your house, bus depot, pub, school, casino, bank, McSticks store. However, the scene of the second version is very large, it may be the whole city. There are various buildings. It looks like your real life, you can get everything you want. Moreover, the buildings of this version are bigger and higher than the buildings in the first version.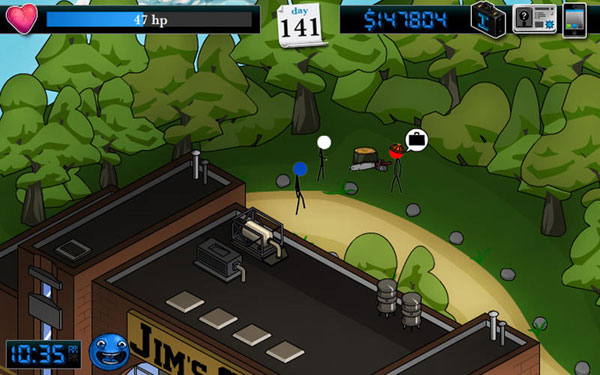 The activities of the main character in the game become various too. In the first version, the main character can only work, go to the casino, go to class, do the gym or go to somewhere which the game has. However, in the upgraded version, there are so many activities for the main character to try. He can even date with a beautiful girl in the game, but he must strengthen himself first, that girl just dates with strong man. Different from the original version, there are many things that you can do to get strength, to earn money or to be more intelligent. In the first version, you can just do the gym, go to the office and study to do those. In this game, not only work full-time job at the office, you can apply for part-time job in the stores. You can even practice boxing in the game, which raises your strength.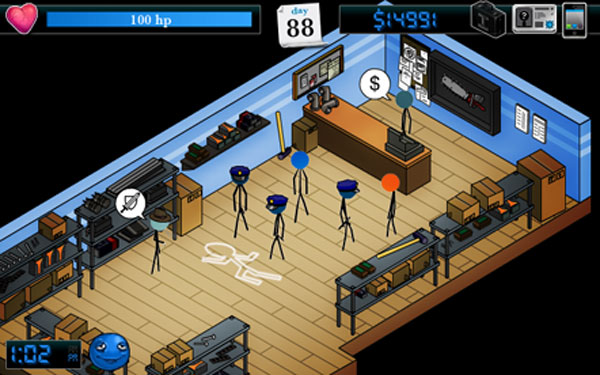 There some interesting features that this version has but the original one doesn't have. On the screen, you can see what time it is, so you can know that it is in the morning or in the evening. Therefore, you can know when to go to work, when is the part-time job start, when to do other things. Moreover, you can run fast to be in time when you realize that you are going to be late.
    The activities are much more than the first version, but the game is not as easy as you think. Because it upgraded a lot, there are many places to go, so many things to do. Therefore this version becomes much more difficult than the first one.